Animal Respite & Control Facility, Stratford, CT
scroll down for details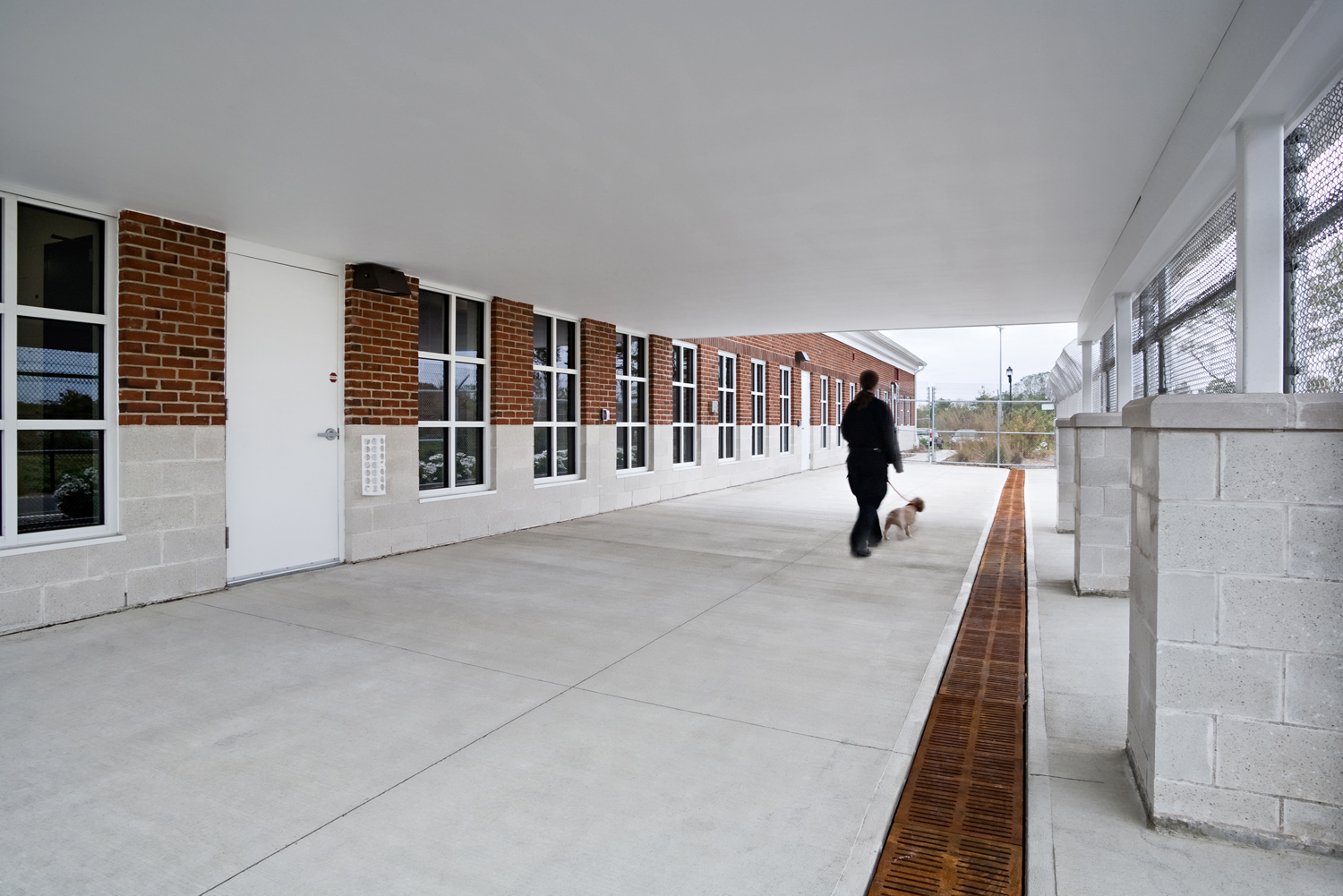 8,800 SF
$2.2 Million
Completed: 2011
One story masonry facility includes 2,800 s.f. of outdoor runs and parking for 23 vehicles
30 state of the art indoor kennels, including quarantine kennels
Cattery totaling 320 s.f.
Kitchen preparation area, a community room, staff offices, as well as an observation room
Landscaping includes indigenous plant material in an effort to promote a sustainable and environmentally friendly design
Site planning also included a low impact storm drainage system including impervious asphalt pavement.